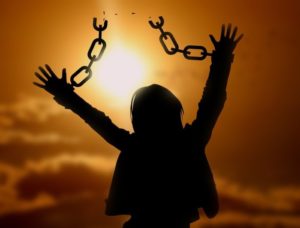 A chill rippled down my spine as I put the prison vehicle into gear and drove toward the guard tower. My mouth felt dry knowing that I was in the crosshairs of several rifles.I stopped at the gate and showed the guard my papers. He inspected the vehicle and then waved me through. A mile from the prison when I could no longer see it in my rearview mirror, muscles that hadn't relaxed since the day I'd been processed sagged in relief.
I felt like pinching myself. The warden trusted me enough to let me drive to town to buy feed and supplies for the livestock.I parked the truck and went inside the feed store. Small things gave me an unexpected thrill. The ding of the bell alerting employees that someone had come inside. A smile and a nod from another customer. A greeting from a salesperson. In another lifetime those moments had been so normal as to be unforgettable. I no longer took them for granted.More than anything I cherished the freedom to make a choice.A respite from fear.
I drank in the delicious scent of hardwood floors, pine soap, feed and grain. Music played in the background, stopping me in my tracks. I didn't realize how much I'd missed the sound.
"How can I help you?" the clerk asked, stepping from behind the counter."I have a list of what I need," I said handing him a paper.Too soon the vehicle was loaded and I left, taking the long way through town. I stopped at lights and looked in store windows. I watched a student driver careen up and down the street in jerky movements and smiled. I watched a father throw a ball to his son. A little girl in pigtails high-stepped in pink rollerblades while a puppy nipped at her heels.Normal, everyday scenes.I felt like weeping from the pure joy of it.
The muscles in my shoulders knotted up almost all the way to my ears when the prison came into view. I stopped at the gate, awaiting clearance to take myself back to hell. No matter how long I stayed, I would never be someone who got used to life in prison.Which was why I didn't veer from the Warden's instructions. Assigning me to work with the livestock and the garden had given me a reprieve from the yard. Being allowed to leave the prison and run errands in town was more than I had hoped for. No way would I betray that trust. Purchase on Amazon
Refuse to worry. God cares for His children, even more than the grass that He clothes with flowers and the birds that He daily feeds. Yes, you have needs, but "your heavenly Father knows" (Matthew 6:32). Learn to "cast all your anxiety on him because he cares for you" (1 Peter 5:7). Keeping some of the anxiety on yourself is to doubt God's care.
One day, the disciples asked Jesus who was the greatest in the kingdom of heaven. Jesus answered with an illustration: "He called a little child to him, and placed the child among them. And he said: 'Truly I tell you, unless you change and become like little children, you will never enter the kingdom of heaven. Therefore, whoever takes the lowly position of this child is the greatest in the kingdom of heaven'" (Matthew 18:2–4). One quality of children is that they are dependent on others for their well-being. God's children should share that quality of depending on their loving Heavenly Father for everything they need. Source
StevieRay Hansen
MY MISSION IS NOT TO CONVINCE YOU, ONLY TO INFORM…
Evil men don't understand the importance of justice, but those who follow the Lord are much concerned about it. ~ Proverbs 28:5
Jesus come quick, there is nothing left in society that's sacred….
It is impossible to find anyone in the Bible who was a power for God who did not have enemies and was not hated.
Evil Exists So Spiritual Warfare Becomes Necessary!